About Us
Harris Hands Community Services Inc. was started in 2008 by our Founder and CEO, LaTanya Harris. Harris Hands Community Services, Inc. is a nonprofit 501(c)(3) organization that provides comprehensive services to individuals diagnosed with I/DD. We are based in the Bronx, New York, and service people throughout the Metro New York area. LaTanya Harris was inspired to start the organization after working with the I/DD population for many years and noticing that there was a need for diverse and comprehensive services in New York City. The organization started out providing Medicaid Service Coordination and has now grown to include services such as Community Habilitation, In- Home Respite, Holiday Respite, Afterschool Respite, Without Walls Day habilitation, Supplemental Without Walls Day Habilitation and Self Direction/Fiscal Intermediary (FI) services for individuals with I/DD.
Benefits
Employee Discount Program
Employee assistance program
Health insurance
Paid time off
Referral program
Vision & Dental insurance
403B Retirement Program
Schedule
Day shift
Monday to Friday
Night shift
On call
Weekend availability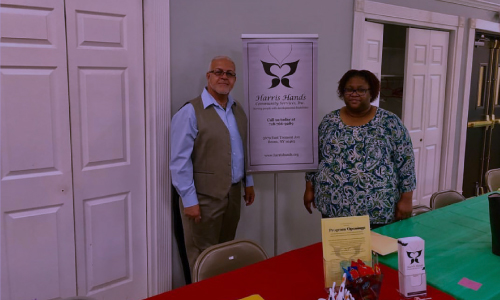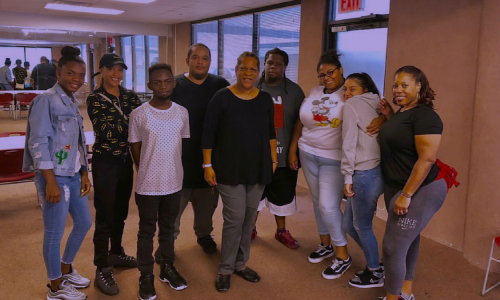 Are you team Harris Hands? We would love to have you on board! Please complete the application here.
Current Openings:
In Home Services Direct Support Professional
Job Description
Community Habilitation and In-Home Respite Direct Support Professionals needed to provide Independent Living Skills to people diagnosed with intellectual and developmental disabilities in their home or in the community. The ideal candidate must be a self-starter, compassionate and able to work independently.
Duties Include
Assisting people with intellectual and developmental disabilities achieve goals and learn skills needed to become independent in their home and in the community. Provide caregivers with relief by providing supports to individuals assigned to them. DSPs will also perform additional duties as assigned.
Skills
Candidate must have experience working with people with intellectual disabilities and a high school diploma or GED. Candidate must be able to document services, so reading/writing skills are required. Computer proficiency required to enter data into online database system (Therap).
YOU MUST BE VACCINATED (COVID-19) TO BE HIRED FOR THIS POSITION.
Comments
These are hourly positions which may (and in most cases) require you to work non-traditional work hours including evenings and weekends. Full Time, Part Time and per diem positions available.
Job Types: Full-time, Part-time
Salary: $15.50 per hour
Experience:
Direct Support Professional: 1 year (Required)
Work Location: Multiple Locations
Without Walls Day Hab Direct Support Professional
Job Description
Harris Hands Community Services, Inc. is currently looking for Driver/Direct Support Professionals for our Without Walls Day Habilitation Program. The Direct Support Professional position for the WOW Day Habilitation Program is Monday through Friday. The candidate will work from 7am to approximately 3pm daily. The Direct Support Professional must be able to drive a 15 passenger van, must be creative, a team player, flexible, have conflict resolution skills, and have the ability to complete paperwork in a timely manner. The ideal candidate must also be reliable and have a positive attitude and enjoy working with people that have intellectual disabilities.
Employees may be asked to work mandatory overtime. Serious inquiries only. YOU MUST BE VACCINATED (COVID-19) TO BE HIRED FOR THIS POSITION.
Comments
Job Type: Full-time
Pay: $17.00 – $18.00 per hour
COVID-19 considerations:
All employees are required to be vaccinated and wear a mask as well as participate in guidelines set forth by Harris Hands Community Services, the Department of Health and the Office for People with Developmental Disabilities.
Schedule:
Monday to Friday
Experience:
Driving a 15-passenger van: 1 year (Preferred)
License/Certification:
Driver's License (Required)
Non-Profit Full Charge Bookkeeper
Job Description
Harris Hands Community Services is seeking a full charge, full time Bookkeeper to support the organization's finance team. Must have experience with non-profit bookkeeping and accounting required. We are conveniently located in the Pelham Bay Area of the Bronx and offer great paid time off package holiday, vacation, personal and sick time. We also offer: 403(B) retirement plan, medical, dental, vision, AFLAC and priceless work life balance working hours are Monday thru Friday, 9:00 am – 5:00 pm Responsible for implementing and maintaining the organization's accounting system. The proficient bookkeeper is responsible for day-to-day accounting, such as journal entries (A/P AR), processing invoices, bank account reconciliations and bank deposits. The bookkeeper also keeps records of assets and liabilities and assists with preparation of financial statements and reports.
Responsibilities
Reconcile General ledger accounts in QuickBooks Online
Perform basic accounting procedures such as:
Accounts receivable/Accounts payable
Payroll processing and time keeping
General ledgers
Tax payments
Inventory Control
Counting program units / rate rationalization
Managing petty cash and program budgets
Medicaid/Managed care billing
Providing information for financial statements such as:
Monthly and quarterly financial reports
Monthly forecast summarizing current and projected financial position
Collecting data needed for annual financial audits and OPWDD Consolidated Financial Reports (CFR)
Maintain OMIG regulatory compliance.
Communicating with vendors, clients, and staff to address financial discrepancies.
Maintain ongoing communication with outside financial affiliates to ensure agency's financial stability.
Requirements
The ideal candidate is a self-starter and has experience working under the auspice of OPWDD with the Special Needs population.

Bachelor's Degree in accounting/finance field required.
2-4 years previous nonprofit accounting experience
Proficiency in QuickBooks Online version accounting software, Bank reconciliations, Accounts Payable/Receivable, – Expertise in Microsoft Office – Experience as a Bookkeeper is a must
Strong interpersonal skills and attention to detail.
Experience setting up agency/program's budgets
Computer literacy: Proficiency in Microsoft Word, Excel, Outlook, and PowerPoint
Excellent time management, multitasking, organizational skills, and dedication to completing projects in a timely manner (meeting ongoing deadlines is mandatory).

Only qualified and serious candidates should apply! NO agencies, please.
Comments
Job Type: Full-time
Salary: $60,000.00 – $65,000.00 per year
Life insurance
Paid time off
Professional development assistance
Retirement plan
Vision insurance
Schedule:
Day shift
Monday to Friday
Education:
Bachelor's (Preferred)
Experience:
Bookkeeping: 4 years (Required)