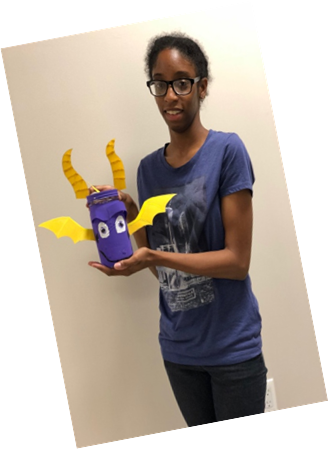 Name: Jasmin R.
Birthday: July 17th
Favorite Color: Red
I like going to new places, experiencing new things, getting to meet new people and learning more about them! I like making art. I have a passion for it. I like thinking and making new things come to life! I also like our summer trip to Lake Compounce. I love being in the water, enjoying the food and riding rides with my friends.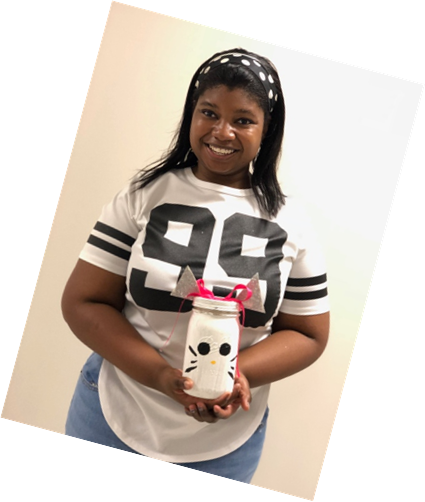 Name: Shivon M.
Birthday: January 5th
Favorite Color: Purple
I like the program because we do a lot of activities. My favorite activities this month were; Lake
Compounce, the Bronx Zoo, making cheeseburgers, piggy banks and designing t-shirts! I love coming to Harris Hands!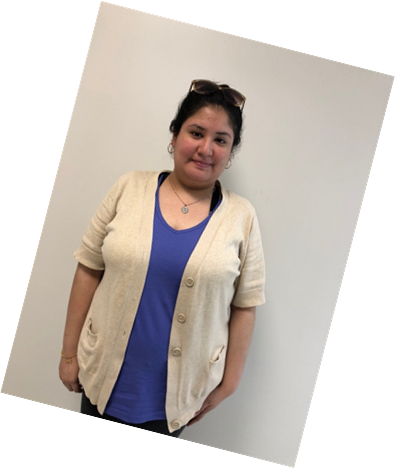 Name: Yesenia V.
Birthday: November 18th
Favorite Color: Light Blue
I like the program because it helps my mind to grow. It gives me experiences to find a job through
the program. I also have fun going on trips and learning my surroundings in the neighborhood.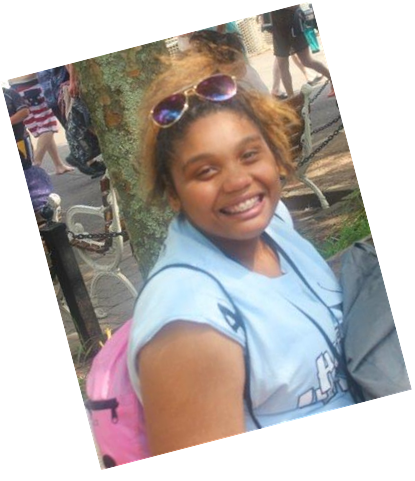 Name: Jessica V.
Birthday: April
Favorite Color: Pink
My goal is to work at. clothing store. I am very good at math and like helping others in the program.